Pushing the Envelope of Creativity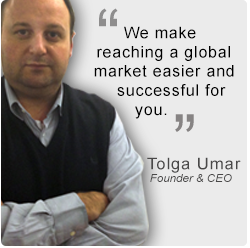 With over 65 dominating medical sites, MedStar is pushing the envelope of creativity. We ingeniously and expressively optimize your brand and synergize you in the field of medicine with our flexible approach to publicizing, strategizing and an unparalleled execution of marketing that reaches audiences all over the globe.
As a global marketing organization, focusing on brand guidance, market strategy, and creative solutions for select clients in the healthcare industry — MedStar has earned a reputation for its cultured medical solutions, innovative use of technology and the unique ability to sustain control under the most diverse changes in the medical tourism sectors.
Embraced by a diverse team of executive management, marketing experts and medical coordinators, we connect clients to an extensive line of advertising resources and networks on every level — in countless ways.
Every day, healthcare changes — the players transform, the media changes, technology advances and regulatory and communication demands fluctuate. We keep you up to speed and provide solutions that anticipate the challenges moving forward, and filter in trailblazing strategies that propel you forward in the healthcare industry. This forward-thinking approach allows our clients to reach patients across the globe at an astonishing rate and build an online presence with endless possibilities.
MedStar is always honest in our dealings with individuals, clients and organizations. We challenge each other to be creative. We recognize the value of the communities we serve and work persistently to change lives.